The Lyric's AWESOME! Summer Camp 2022
The Lyric's Arts & Education Program Proudly Sponsored by Elisabeth Lahti
Having good character onstage and off, that is the motto of Lyric's AWESOME! Summer Camp. With two sessions focused on the importance of the environment and learning from the past, campers at The Lyric did just that.
During this summer's first session, titled "We Are the World," campers learned about the impact that they have on the environment and what they can do to better manage it in their day-to-day lives. Through their 3-week recycling challenge, the campers recycled over 300 gallons of plastic! Additionally, all of the set and prop pieces used for both shows were made from recycled cardboard brought from home by the campers.
During the second session, "Why We Tell the Story," campers learned to use the past to guide their future. This session, LASC teamed up with Tykes and Teens, an incredible local organization that has provided mental health services to over 35,000 children. With the help of a guest speaker from Tykes and Teens, therapist Emily Whitehouse, campers were able to learn that their individual experiences play a big role in shaping who they will become.
To take things one step further, campers lent a helping hand to the Martin County community through LASC's participation in the Caring Children Clothing Children organization. Campers donated gently used clothing to this remarkable organization to help provide free clothing to their fellow students in need. This served as an important lesson on how they could help their community and their planet by giving their gently used items a second life.
All this combined with lessons in dance, music, drama, technical theater, classic fun in the sun activities - iconic of summer camp - and two unforgettable "Sharing" shows to help spread their message, this summer's LASC has truly gone beyond the four walls of the historic theatre in downtown Stuart to show our community what good character looks like, onstage and off.

To all of our campers, have a great school year! We'll see you next summer!

Want to learn more about Tykes and Teens or Caring Children Clothing Children?
Their websites can be found at:
Tykes and Teens: http://www.tykesandteens.org/
Caring Children Clothing Children: http://www.4cmartin.org/
---
SUPPORT & INSPIRE THE LEADERS OF TOMORROW
Make a difference in young lives by becoming a sponsor. Sponsor a camper or become a sponsor for one of our other Arts & Education programs. To find out how you can help, email Sue@lyrictheatre.com
.
---
To Register, Download Registration Forms and return to along with your deposit:
MAIL: The Lyric Theatre, Attn: Education LASC, 59 SW Flagler Ave., Stuart, FL 34994 or
SCAN & EMAIL:
Sue@lyrictheatre.com
or FAX:
772-287-8693
Questions? Email
Sue@lyrictheatre.com
---
A Camp with a Conscience…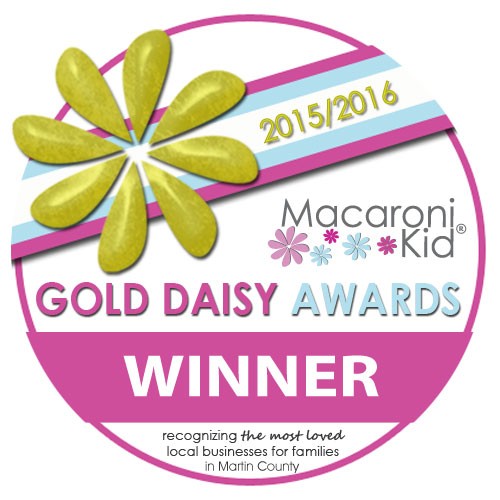 At Lyric's AWESOME! Summer Camp, we are more interested in developing camper's character off the stage than on stage. LASC has proven to be a powerful platform to get kids on board with socially responsible behavior. Each session supports a theme to promote teamwork, self-discipline, problem solving, tolerance and kindness. We use the performing arts as a medium to teach practical life skills applications and character-building techniques that translate to everyday life. Each of the teaching staff at LASC are passionately committed not only to arts education, but to bolstering the self-confidence and empowerment of each of our campers. Through working together toward the common goal of presenting the sharing, our blossoming actors learn to overcome adversity, insecurities and respect for direction and different points of view. And it's just plain FUN!

Some of the things campers can expect to learn in DRAMA include basic acting principles, creative writing, staging, improvisation and stage presence. In MUSIC, campers will learn the fundamentals of singing, rhythms, terminology and vocal performance. In DANCE, instructors will introduce campers to various styles of dance – including music theater dance, jazz, ballet and hip-hop.
Don't want to be on stage? We've got an important role for you too! Join our Stage Crew and build props, scenery and help run the show. And just to round things out, we throw in some crazy summer camp fun like a arts & crafts, game show fun, movie days and outdoor recreation.
We could be Heroes ~ Lyric AWESOME Summer Camp!
Jun 6, 2022 at 10:00 AM
Calling all the Monsters ~ Lyric AWESOME Summer Camp!
Jul 11, 2022 at 10:00 AM